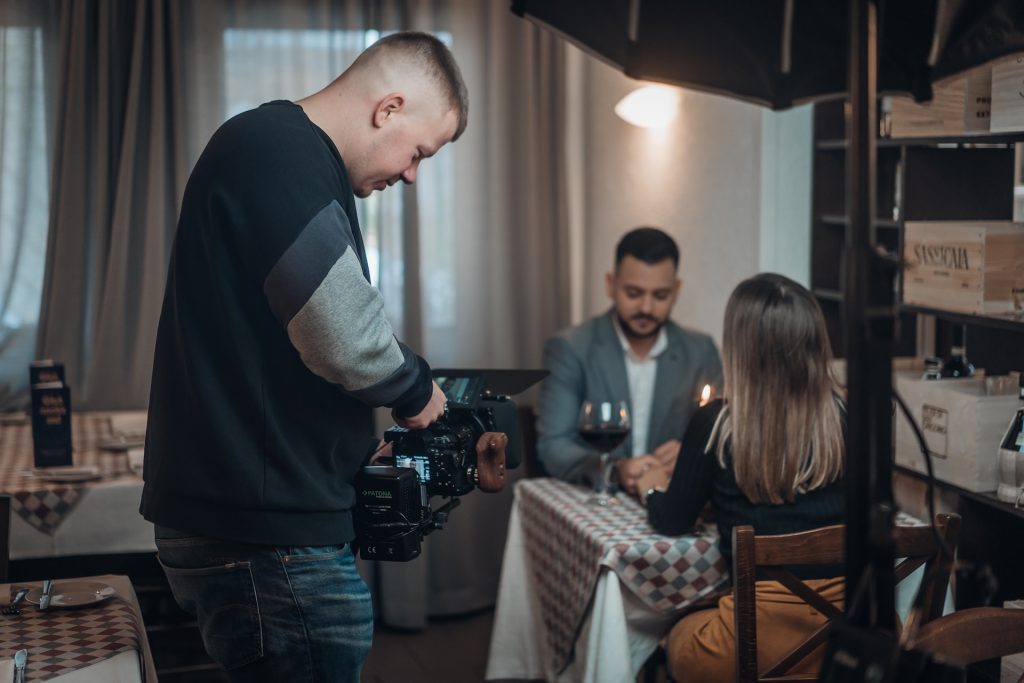 Waking up to the early morning sun, I can feel the anticipation in the air. Today is not just any day—it's a day on the set. After a refreshing shower and a hearty breakfast of avocado toast and scrambled eggs, I check my schedule. My agent and I exchange messages, going over the details and ensuring everything is in order for the day's shoot.
Arriving at the set, the atmosphere is buzzing with energy. It's not just a workplace; it's a space where creativity thrives. The makeup artists and wardrobe stylists work their magic, turning the ordinary into something cinematic. It's a collaborative effort to create the perfect look for the scenes ahead.
During a break between scenes, we're treated to a delicious lunch spread by the catering team. Today, it's a diverse menu with options ranging from grilled chicken to vegetarian pasta. The crew gathers around, sharing stories and laughter, creating a sense of camaraderie that extends beyond the scenes.
Post-lunch, as we prepare for the next set of scenes, I take a moment to relax and recharge. The set is not just about work; it's a space where personal connections are formed. Conversations flow, ranging from favorite books to weekend plans. It's a reminder that, behind the scenes, we're all individuals with diverse interests and lives outside of the industry.
As the day unfolds, we wrap up shooting, and the debrief session is a blend of professionalism and camaraderie. Feedback is shared, laughs are exchanged, and it becomes evident that the collaborative spirit extends to the entire production team.
After the day on set concludes, it's time for self-care. A quick skincare routine and some downtime allow me to unwind. Dinner is a cozy affair—perhaps a home-cooked meal or a favorite takeout. Tonight, it's Thai cuisine, a blend of flavors that tantalize the taste buds.
To wind down, I settle in for an evening movie. It could be a classic film or the latest release; it's a chance to escape into a different world. As the credits roll, I find myself cheering for the protagonist, getting lost in a narrative that's far removed from the scenes of the day.
Before bedtime, I catch up on messages from friends and family. It's these connections that ground me, reminding me of the ordinary joys that make life fulfilling. As I drift off to sleep, I reflect on the day—a day not defined solely by the scenes shot but by the connections made, the laughter shared, and the ordinary moments that make every day unique.