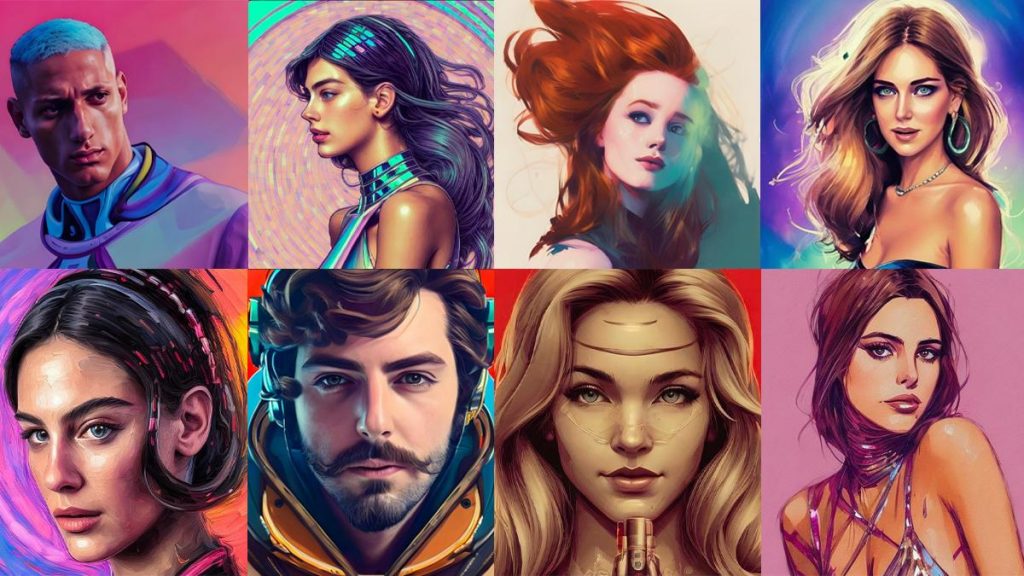 In recent days, the Lensa app, a service that uses a neural network to create drawn portraits, has gone viral. To generate drawings, you have to upload 10 to 20 of your portrait photos to the app, from which the program will generate an avatar. But the app has proven easy to trick so that it creates soft porn.
Internet users say that if you upload topless photos to Lensa, the app disables the NSFW filter and generates nudes.
In general, the idea of uploading your photos to a questionable app seems bad to many. The owners of the service assure that users' photos are deleted after 24 hours, but it is impossible to check whether this is true. In addition, such services have repeatedly allowed leaks of users' personal data.
The Lensa application is a SaaS product of Russian developers Prisma Labs. This is especially disturbing for the residents of Ukraine, where the application has also gone viral: Ukrainian journalists urge citizens not to give their personal data to Russians, because considering the work of Russian special services, no one can guarantee a sufficient level of security when using programs written by the enemy. To use Lensa, each user has to accept the rules – to agree to the training of the neural network in order for it to work more correctly. Photos go to Google Cloud Platform or Amazon Web Services cloud storage – and, according to the developers, are deleted from there in 24 hours after being processed in Lensa.
Lensa's creators assure that users remain anonymous. The app doesn't specifically ask them for access to metadata such as geolocation. However, the metadata that identifies the user can be linked to the photo that the person uploads to the app. But the Lensa team promises that photos are cleared of metadata before they are saved to Lensa systems.For now, Lensa AI is available for private use, although it may well offer its services to corporations. To do so, they will need B2B SaaS marketing.